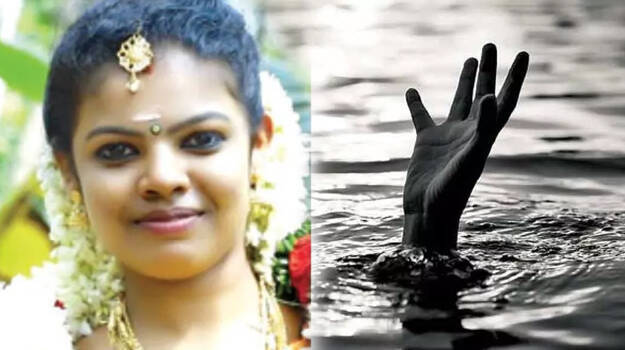 NANMANDA: A woman was found dead in a quarry lake at Nanmanda in Kozhikode. The body recovered from the lake is that of Shishira (23), wife of Rejeesh of Ezhakulam Parakuzhy. She went missing from her house early Tuesday morning at 2 am.
In a search after seeing light in the quarry near her house, the locals found her mobile lying near the lake. Following that, they immediately informed the Balussery police. The fire and rescue team reached the spot early morning. After hours-long search, the scuba team found the body this afternoon at 1 pm. The units from Narikuni, Vellimadukunnu, Meenchantha, Mukkam fire and rescue scuba team, Koorachundu Ameen rescue team reached the spot. Narikuni SO T P Ramachandran, scuba members Shihabudeen, Abhilash, Mithun and Indrajith led the team for the search. The body has been taken to Kozhikde Medical College Hospital for the post mortem.
Shishira and Rejeesh got married a year ago. She is daughter of Surendran and Sheeba.