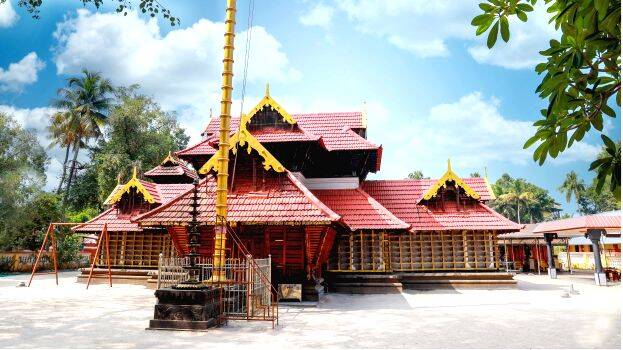 KOCHI: The festival of Poothotta Sreenarayana Vallabhan will be a season of charity for poor families. By avoiding the festivities of the festival, the money will be used to house 10 poor families each year. The Poothotta Temple, a temple where the idol was installed by Sree Narayana Gurudevan, is under the SNDP Yogam Poothotta branch. Applications will be accepted in January. The branch general meeting has decided to continue this service in the years to come.
For the past two years, as the festivals were reduced to ceremonies due to Covid, there is a good amount of money left unspent.
This amount paved the way for the housing project. This time the festival will start on January 6.
If more money is needed for the housing project, there are plans to crowdfund it.
In 1893, Sree Narayana Gurudeva installed the Sree Narayana Vallabha idol at Poothotta. The Guru's suggestion that there should be Saraswati temples around the temple was heeded by the Yogam.
KPM High School, KPM VHS, KPM Higher Secondary, Sahodaran Ayyappan BEd College, Swami Saswathikananda College, Sree Narayana ITI, Sree Narayana Law College and Sree Narayana CBSE Public School are some of the institutions that surround the temple today. More than 5000 children are studying here. The SNDP Sakha does not have any institutions other than schools.
The 14-day festival at the Sree Narayana Vallabha Temple and the adjoining Puthenkavu Bhagavati Temple, under the Sakha, costs an average of around Rs 70 lakh.
Instead of the programs that cost lakhs, family unit events will be staged. The use of fireworks will be avoided. Elephants and melam will be there as usual.