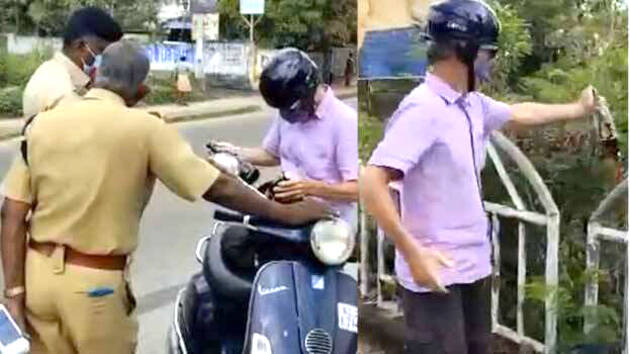 THIRUVANANTHAPURAM: Kovalam police on Friday stopped a foreigner who bought liquor for the New Year celebrations. The cops stopped Stigf Stephen Asberg, a Swedish man in a two-wheeler after he bought three bottles of liquor from a beverage outlet in Kovalam. He was also asked to show the bill of the liquor he bought. After he told there is no bill, the police insisted that he cannot possess the liquor bottles without a bill.
With the oddest law, and the initmidation from the cops, the foreigner emptied his liquor by the roadside. He then went to a beverage outlet, bought a bill and showed it to police, after which he went to his residence. These incidents were captured on video by passersby, which went viral on social media. Also, after emptying the bottle, Stephen did not throw away the plastic bottle.
City Police Commissioner Balram Kumar Upadhyay, however, said that the officers did not behave in an indecent manner and only acted as part of security checks on the part of the police.