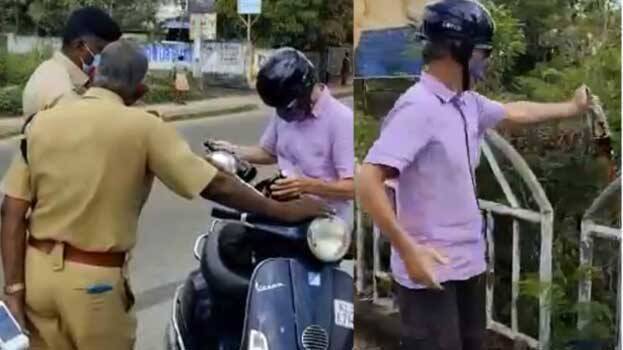 THIRUVANANTHAPURAM: Grade SI Shaji has been suspended for asking a foreign national to empty liquor bottles in Kovalam. The action was taken on the instructions of DGP Anil Kant. There are instructions to check if there has been a fall on the part of the station house officer. The CM had sought a report from the police on the incident.
Meanwhile, the Kerala Police Officers' Association has come out against the suspension of a police officer in the incident. The association claimed that the officer was only implementing the direction from the higher-ups to not allow people to go to Kovalam beach with liquor and that the police had not asked the foreign national to empty the liquor bottle. The association clarified that the police officer did not go near or touch the foreigner and that the action of suspending the officer with only five months left to retire was unjustifiable.
However, Swedish citizen Steven Asberg told a news channel that he went to the hotel where his friend was staying and not to the beach with alcohol, but was stopped by police at Kovalam Junction. Asberg said the police association's argument is merely an attempt to save face.