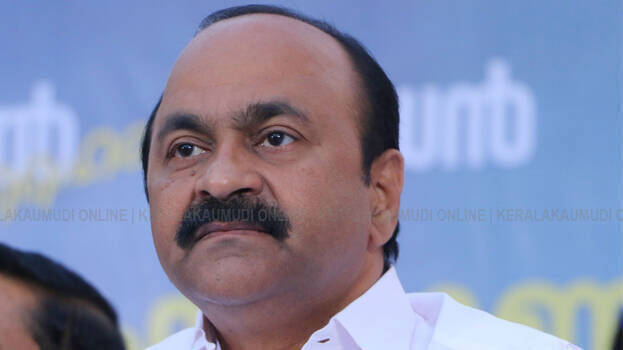 KOCHI: Opposition leader VD Satheesan said there are no differences of opinion in the party on the D.Litt issue. The governor is not beyond criticism. The need to give D.Litt is not something that should be said secretly in the vice chancellor's ear. He said the governor will have to face legal action if he is not taking over the responsibility sitting in the chancellor's post.
Ramesh Chennithala is a main leader of the congress party and is also the former opposition leader. He can say his opinion and how could we say that he should not say anything. The party's collective stand is taken by me and the KPCC chief, he said.
'The KPCC chief and the opposition leader have not stated two opinions. We consult and then issue a statement. The governor himself has admitted that he succumbed to government's pressure. Why not criticize the governor for doing something illegal? The Governor does not have to secretly tell the vice-chancellor to confer D.Litt to the President of India. He also said that no legal proceedings have taken place here,' said Satheesan.