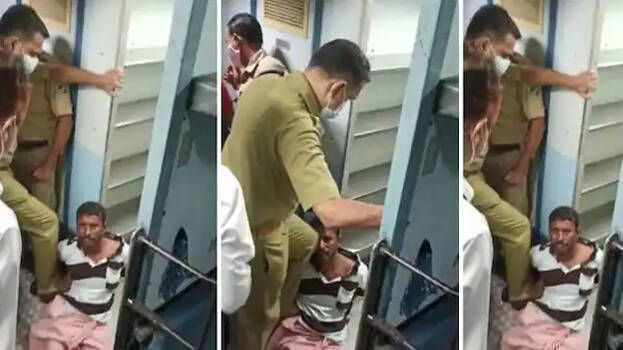 KANNUR: ASI MC Pramod has been suspended for assaulting a passenger during a train journey. He was suspended by Intelligence ADGP. The action is for brutally beating a passenger. Earlier, it was informed that the officer would be removed from railway duty as part of departmental action against him. Following this, an order suspending the officer has been issued.
A passenger aboard the Maveli Express from Mangalore to Thiruvananthapuram was assaulted near Thalassery last night. According to police, he was drunk and caused a commotion and misbehaved with other passengers.
According to the report of the Palakkad sub-divisional DySP, the passenger was intoxicated by alcohol and caused problems. This passenger did not have a ticket. He was sitting next to two girls. According to the report, he fell to the ground while being removed from there and the ASI kicked him in in the meantime. The State Human Rights Commission has voluntarily registered a case in the incident. Judicial member of the commission K Baiju Nath said the matter should be investigated and a report submitted within seven days.
The passenger was dropped off at Vadakara station. The video of the passenger being kicked and pushed by a policeman was taken by another passenger on the train.