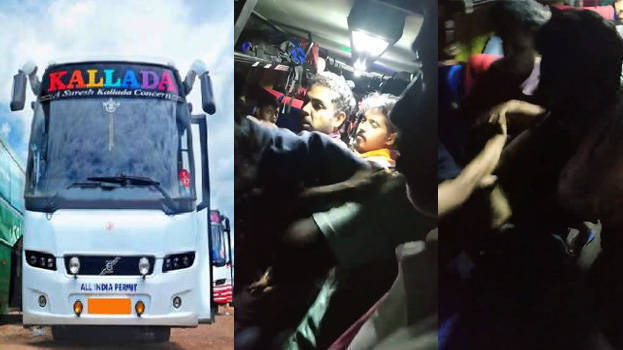 KOCHI: The police is taking further action against Kallada Travels for attacking the passengers of the bus. The investigating officials who seized the bus asked Suresh, the owner of Kallada Travels to appear before them. Action will be taken against him and the permit of the bus will be cancelled. The office of Kallada Travels in Kochi was asked to close after various complaints were voiced against them.
The clippings of the attack were widely circulated in social media the other day. A verbal dispute broke out between the employees and the passengers after the bus broke down at Haripad on Saturday. When an alternative bus carrying passengers reached Vyttila, the bus employees attacked the commuters. One of the passengers shot the clippings in his mobile.
A case has been taken against three bus employees for attacking the passengers. The Marad police has arrested the three. The company manager was also taken into custody. More action will be taken against them after allegations that the charges imposed on them was weak. As part of it, the motor vehicle department officials examined the bus and seized the vehicle.