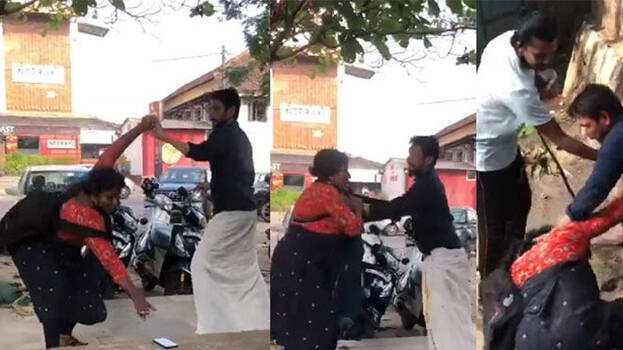 KOZHIKODE: Kozhikode police had earlier arrested a man named Mohandas for assaulting activist Bindhu Ammini at the Kozhikode beach. Now, Mohandas's wife Reeja has come out raising allegations against the activist. According to Reeja, it was Bindhu Ammini who started attacking her husband without any provocation. She also said that Bindhu Ammini had insisted on recording the incident.
"Everyone present there had seen Bindhu Ammini forcefully pulling off my husband's dhoti, throwing away his mobile phone and beating him with a footwear," Reeja said. Bindhu Ammini was attacked at Kozhikode beach yesterday evening. Bindhu had posted the footage of the attack on her Facebook page.
The video also shows Bindhu hitting back at Mohandas. Mohandas also suffered injuries in the clash. A case has been registered against Mohandas for insulting and assaulting a woman.