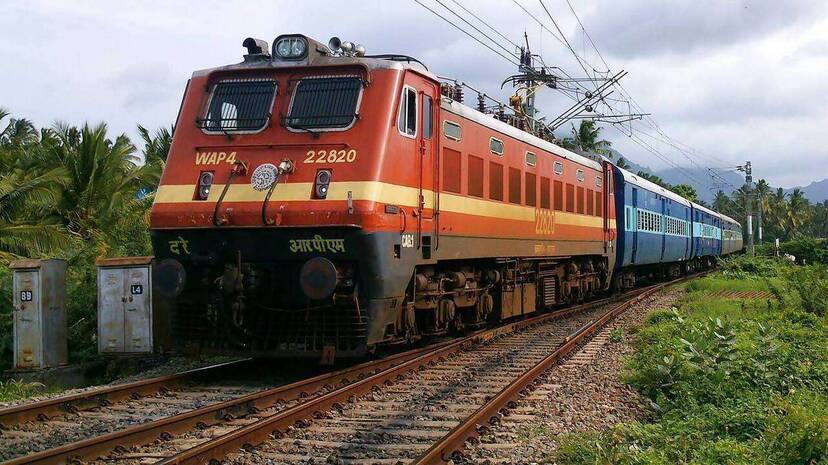 Kerala is one of the states that provide high revenue to the Railways. There are very few people who travel here without a ticket. Moreover, Keralites are the most frequent travellers to all parts of India. However, the Railway Board has not given due consideration to Kerala in this regard except for the period when O Rajagopal served as Union Minister of State for Railways.
The Railway Board has always taken a special interest in gifting developments to the state of the Minister in charge of the Union Railway Ministry. At the same time, Kerala is lagging behind in obtaining railway development. Even if Malayalee officials come to the top posts of the railways, they will not show any interest in Kerala. Some of these officials even try to prevent the state from getting what it deserves. Several projects, including the Sabari rail route, which was announced years ago, have not been implemented in Kerala. Kanjikode coach factory did not become a reality. According to Railways, the delay in acquiring and providing land is one of the reasons why the state is being deprived of development. This argument is not entirely correct. It must be noted that the double lining project of the Ettumanoor-Chingavanam route, for which land was provided, has not been completed. The Railways had assured this will be completed by March this year. Once this section is completed, the Ernakulam-Kottayam-Thiruvananthapuram route will be a complete double line.
Kerala Kaumudi had published a report which showed that the Railway Board, which is more interested in providing development to Tamil Nadu, has been showing a stepmotherly attitude towards Kerala. According to the report, even the amount allotted to Kerala is being spent for namesake and the rest is being wasted. At the same time, the Railways has made maximum utilization of funds allotted to Tamil Nadu. Out of the Rs 871 crore allotted to Kerala in the last budget, not even 10% has been utilized. But up to 70 per cent of the Rs 2,972 crore allotted to Tamil Nadu was used for development. It should also be noted that Kerala does not pay attention to the timely completion of procedures, including land acquisition, that are necessary for the projects. There is no use in raising slogans against central neglect when the projects get stalled. Kerala should set up a special bureaucratic system to do things in a timely and flawless manner as other states, including Tamil Nadu, do. According to the Railways, the 86.5 km Thiruvananthapuram - Kanyakumari line and the 69 km Ernakulam - Ambalappuzha line will be completed by 2024 if the state acquires and provides the land. The Cabinet should take special interest to do this as soon as possible.