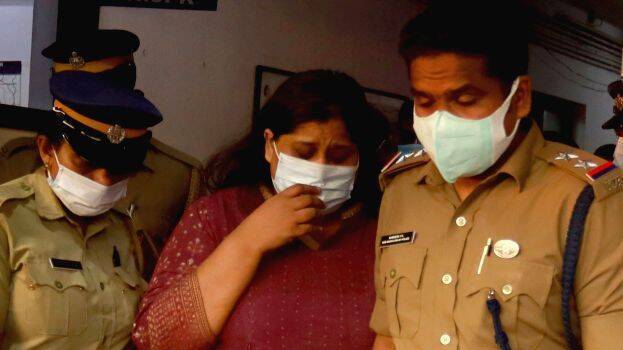 KOTTAYAM: The police will file a plea on Monday seeking the custody of Neethu, accused in abducting a new born baby from Kottayam Medical College. They want her in custody for three days.
Neethu kidnapped the baby of Aswathy of Vandiperiyar on Thursday at 3 pm. She stole the baby so as not to lose her lover Ibrahim Badusha. He had borrowed almost Rs 30 lakh from Neethu.
She kidnapped the baby after knowing that Badusha is going to marry someone else. Her plan was to blackmail Badusha in the name of the baby.
Badusha has been remanded in the case of snatching money from Neethu. A case has been registered against him for assaulting Neethu's eight-year-old son. The investigation will be handed over to Kalamassery police. The case is presently investigated by the Gandhi Nagar police.