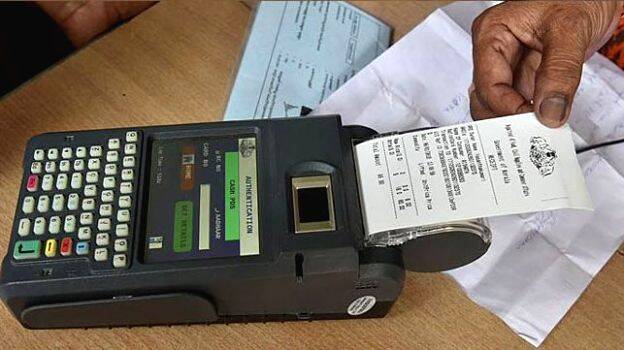 In this computer age, it is surprising that ration shops in Kerala have to close due to server crashes. The crash has been occurring since last Friday. Meanwhile, some shops functioned intermittently. Most could not work. Ration dealers across the state have been protesting since noon on Tuesday due to the crash. Although the minister said that the server problem was fixed on Tuesday evening, the ration dealers complained that things did not go well on Wednesday as well. There are 14,000 ration shops across the state. There are over ninety lakh cards under them. In a country with servers, computer networks and impeccable software capable of meeting the needs of hundred or thousand times more subscribers, what is the point in not being able to figure out how the frequent server crash? This is not the first time that server crashes have affected ration shops. Servers have been down frequently since the days of switching to network-based systems. The only solution is to replace the server with a more reliable one and install a more capable server.
The National Informatics Center also maintains the e-pos machines installed in the ration shops. And the State IT Mission operates the server. The Civil Supplies Department says it is not responsible for server crashes that disrupt the operation of ration shops. They also allege that the ration shopkeepers are systematically exaggerating the server failure and shutting down the shops. In any case, those who go to the shops to buy rations have to return empty-handed due to mechanical problems. All you need to do is give them an outlet and the support they need to keep going. It should also be checked whether there are any attempts to break down the machine and smuggle ration items to the black market under its cover. The ration black market is nothing new, so you need to do some research and find out the real facts.
The ration system in the state was functioning flawlessly. A number of reform measures could have been taken. While everything is going on in an orderly manner, the situation where the ration distribution is interrupted due to a server error as it is now is a bad experience. It is no secret that there are many people among the ration traders who are protesting against the new system. Frequent mechanical glitches also strengthen their argument.
Network interruptions can occur when customers buy in groups. When the rush subsides, everything returns to normal. But the number of cardholders arriving at ration shops every day does not always go beyond a certain limit. In short, there will be no overburden so as to paralyze the machinery. Yet the reason why the server often crashes needs to be examined.