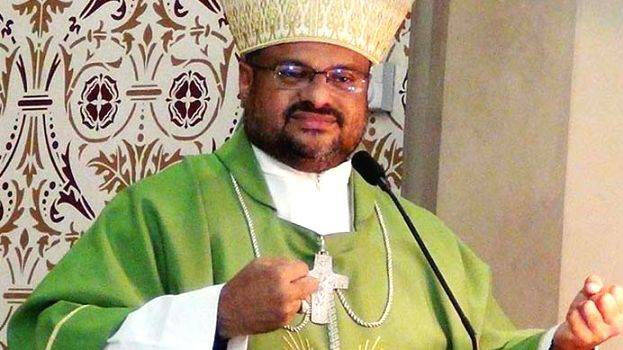 KOTTAYAM: Bishop Franco Mulakkal has responded after being acquitted in the nun abuse case. The bishop's first response was, "praise be to God". The bishop responded that he is a missionary to show the world the existence and power of God, and that God gave the opportunity to do so.
"Everyone, regardless of caste or creed, understood that prayer has power. Those who love the truth and stand for the truth were with me. Only trees that bear fruit will be stoned. I'm proud of it. I'm pleased that the judgment of the court of God has been carried out by the court on earth", Bishop Franco said.
Bishop Franco was charged with seven counts of rape and assault against women. The trial lasted 105 days. However, Judge G Gopakumar of the Kottayam Additional Sessions Court acquitted Bishop on the ground that the prosecution had failed to prove the charges.
Following the verdict, the Bishop offered a mass at the Christian Centre, Kalathippadi, Kottayam. The bishop arrived with brothers Philip and Chacko at 9:30 a.m. today to hear the verdict.