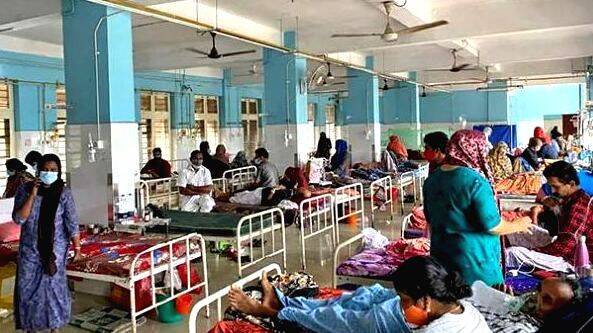 THIRUVANANTHAPURAM: Of the 17,755 fresh Covid cases confirmed in the state on Saturday, most cases are in Thiruvananthapuram. A total of 4694 people were diagnosed with the disease in Thiruvananthapuram today. The test positivity rate is an alarming 36.1 percent. 486 tested negative for the virus. There are 21,519 active cases in the district.
Ernakulam recorded the second-highest number of cases on Saturday-2637.
Fresh Covid cases in other districts:
Thrissur 1731, Kozhikode 1648, Kottayam 1194, Pathanamthitta 863, Kannur 845, Palakkad 831, Kollam 892, Alappuzha 765, Malappuram 728, Idukki 417, Kasaragod 317, Wayanad 250.
65,937 samples were tested in the last 24 hours. The statewide TPR is 26.92.
3819 patients tested negative for the virus today. As of now, there are 90,649 active cases in the state.