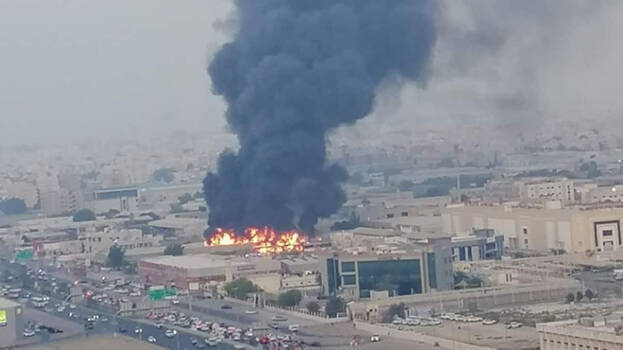 DUBAI: One Malayalee is among the two Indians killed in a fuel tanker explosion in Abu Dhabi. Three including two Indians and a Pakistani were killed in the explosion. Six sustained injuries in the explosion. The embassy had confirmed the deaths of the Indians but had not released their names. The tragedy happened yesterday morning.
The fire provoked an explosion in three tanks for transporting fuel in the Misfah area near the fuel depots of the Emirati state-owned company ADNOC. Also a small fire broke out in the construction area of the new airport of the UAE capital Abu Dhabi. According to the preliminary version, this happened as a result of a drone hit. The fire is under control, informed the authorities.
The Abu Dhabi police has started an investigation. Meantime, Houthi rebels have taken over the responsibility of the explosion. They claim the blast was a military operation in the UAE territory. The UAE condemned the attack. This was a planned attack by the Houthis, government sources said. Gulf states including Bahrain, have condemned the attack.