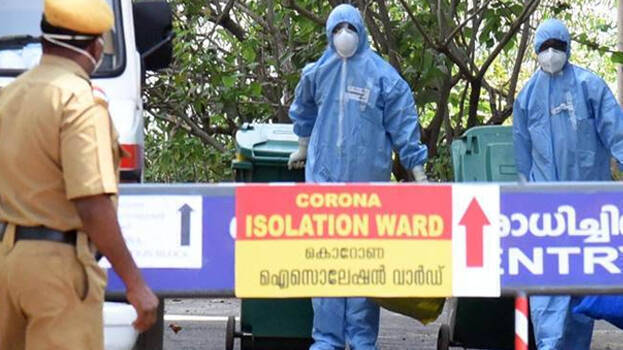 THIRUVANANTHAPURAM: A decision has been taken to convene a Covid review meet on Thursday in the wake of the disease turning severe. The meet attended by chief minister online is likely to impose more restrictions in the state.
Strict restrictions have been imposed in the Secretariat including in the offices of ministers following the spread of the disease. The office of the chief minister has been partially closed after chief minister's political secretary turned positive. In addition, the functioning of the Secretariat Library has been suspended.
Education Minister V Sivankutty has also turned positive for Covid. Many in the offices of forest, devaswom and health have contracted the disease. Following that, the office of the forest minister had closed earlier itself. The office of the devaswom minister had not functioned till yesterday. 24 doctors of Thiruvananthapuram medical college had turned positive.
In this situation, there are chances to impose restrictions like night and weekend curfews. Health experts are of the opinion that the present restrictions will not prevent the spread of the disease. However, there are no chances of a complete lockdown.