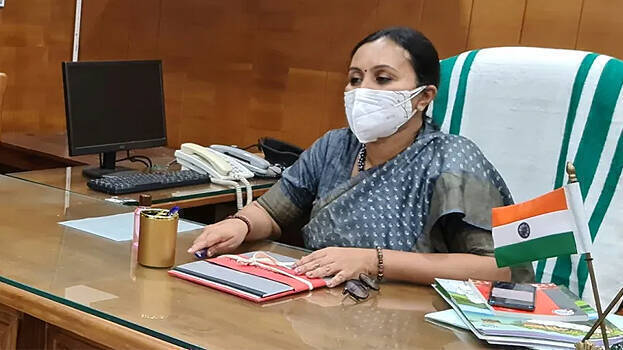 THIRUVANANTHAPURAM: The third wave of Covid-19 is different from the first two waves, said Health Minister Veena George. There has been intense spread from the very beginning. Everyone should stand together and adhere to Covid norms, the minister said.
Omicron spreads 1.6 times faster than Delta. The number of people seeking treatment in hospitals will increase. Ignoring the warnings will only make the situation worse.
Meantime, Omicron is less intense than Delta. Majority of the people will have smell and taste and so the minister warned that Omicron should not be taken lightly.
Care should be taken to avoid cluster formation. Wearing masks and vaccination are important. Should wear only N95 mask or else should use double mask, directed the health minister. She said action will be taken against those spreading fake news related to Covid.