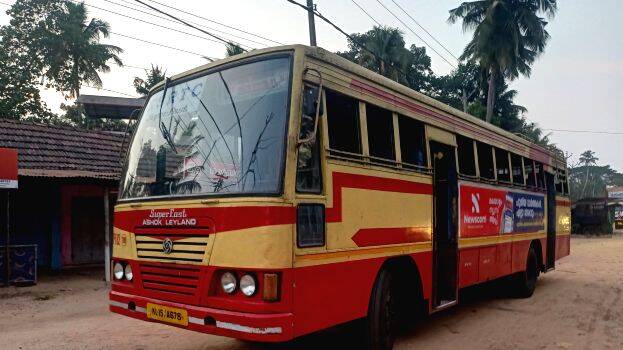 KAYAMKULAM: A two-member quotation team stopped a KSRTC super-fast bus and brutally beat the driver, conductor and passenger, alleging that they did not give side to the scooter.
Thiruvananthapuram depot driver Binu (45), conductor Shahjahan (44) and passenger Biju (42) of Biju Bhavan Kollam are the injured. They were admitted to Government Hospital, Kayamkulam. The incident took place at Kunnathalummoodu junction, South of Kayamkulam KPAC junction at 6 pm on Thursday.
KSRTC bus which was travelling from Thrissur to Thiruvananthapuram, was followed by the quotation team on a scooter at high speed as it came forward from the Kayamkulam bus stand. On reaching Kunnathalummoodu junction, the scooter was stopped across the bus and the driver and conductor were bseaten. Biju, a passenger, was also beaten on the head for about 15 minutes for telling that he will call the police. The gang escaped before the police arrival and it is identified that one of the culprit is an ambulance driver.
Biju, a businessman, was on his way home after landing in Nedumbassery. He was brutally beaten in the head with a vehicle key and suffered from serious head injuries. Kayamkulam police have started an investigation and the passengers have handed over footage of the attack to police.