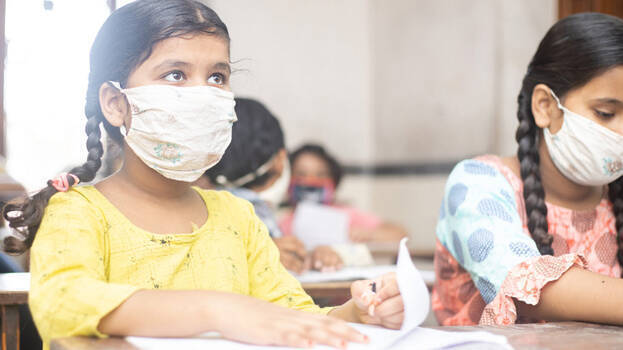 NEW DELHI: Revised Covid guidelines have been released amidst the rapid spread of Covid in the country. The new guidelines specifies the types of medicine that should be given for children who contracts the virus.
As per the revised guidelines, masks are not recommended for children aged five years and below. Those aged 6-11 years are recommended to wear masks which are appropriate for children. It is mandatory for those aged 12 and above to wear masks.
The guidelines prohibit the use of antivirals and monoclonal antibodies in children aged below 18. Steriod usage is allowed only in severe cases. The guidelines also recommend to avoid the use of steriods within two to three days of contracting the virus.
The guideline also details about the care to be given to children after testing negative for Covid. Parents should check for breathing difficulties in children and provide them with nutrient rich food and counselling.