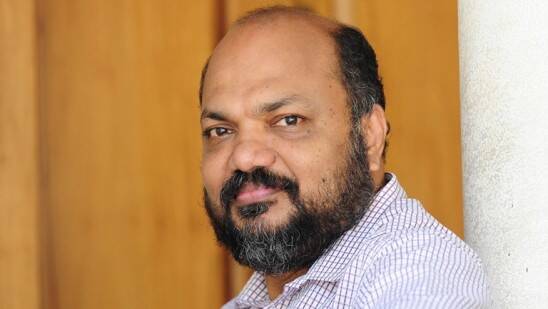 The two separate measures taken by Industries Minister P Rajeev and Public Works Minister Mohammad Riyas in the last few days are proof that those in power can be of great relief to those who depend on different offices for individual needs if they are efficient and able to act with willpower.
As soon as he came to know about the incident of Mini Josie, a woman from Palluruthy, who went to the Kochi Corporation office for a license to start a business and was demanded a bribe, Minister Rajeev directed to take suspension action against the concerned officials and send the required documents to her home directly. For the past one and a half months, Mini has been going to the corporation office in Palluruthy for a Mudra loan to start a company to make rice powder and curry powder next to her house, 14 years after her life as an expat in Kuwait. But an employee of the health department office in Paluruthy demanded a bribe of Rs 25,000 from Mini. He said it was to be shared with five colleagues. A clerk in another office also demanded bribe. Fed up with all this, Mini torn all the certificates, which she got after spending Rs 16,000, in front of the officials. The information came to light after she posted this on Facebook. Following this, Minister Rajeev called Mini directly and took action. Although not everything is done in front of the ministers, such decisions send a big message to others. It is very important that there is someone to question bribery.
Minister Riyas' move is a lesson for all engineers in the Public Works Department. The Minister asked the Executive Engineer of the Building Division, who was present at the Infrastructure Development Coordination Committee meeting in Kollam district, the reason for the delay in the construction of the building. But he refused to give a clear answer on any issue and tried to deceive the meeting with misinformation. During the meeting, the District Collector lashed out that many of the construction works in the District Collectorate are being dragged on by the building department. Recognizing the misconduct of the officer, Minister Riyas ordered the engineer to be transferred to Palakkad less than an hour before the end of the meeting. Only through such face-to-face measures can governance be made effective.
A large number of people who work in different offices are sincere and show a cooperative attitude towards the people. But it is the minority who take bribes that cause trouble. Many of them will continue in the chair until they retire as they will also have the backing of organizations. All this can be countered only by political will. Let the actions of ministers Rajiv and Riyas be the beginning of that.