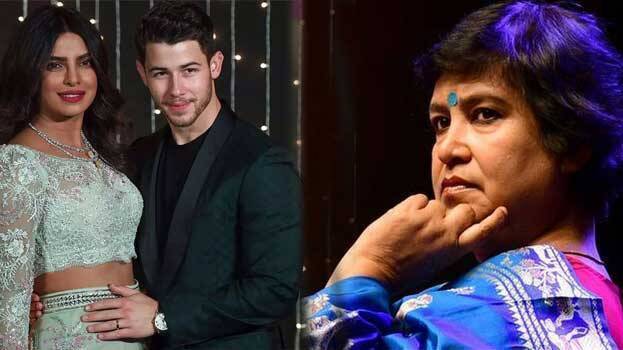 NEW DELHI: Bollywood star Priyanka Chopra and American singer Nick Jonas had announced the news of the arrival of their baby yesterday. They took to instagram to share the happy news with their fans.

The couple became parents to a baby girl via surrogacy. Many including celebrities have poured in wishes for the power couple following which, author Taslima Nasreen's tweet on surrogacy took the social media on fire.
"How do those mothers feel when they get their readymade babies through surrogacy? Do they have the same feelings for the babies like the mothers who give birth to the babies?" tweeted Taslima Nasreen.
"Surrogacy is possible because there are poor women. Rich people always want the existence of poverty in the society for their own interests. If you badly need to raise a child, adopt a homeless one. Children must inherit your traits – it is just a selfish narcissistic ego", she wrote.
The tweets have led to numerous comments in social media. Many opined that these are matters of individual liberty and people might be opting for surrogacy due to medical reasons.