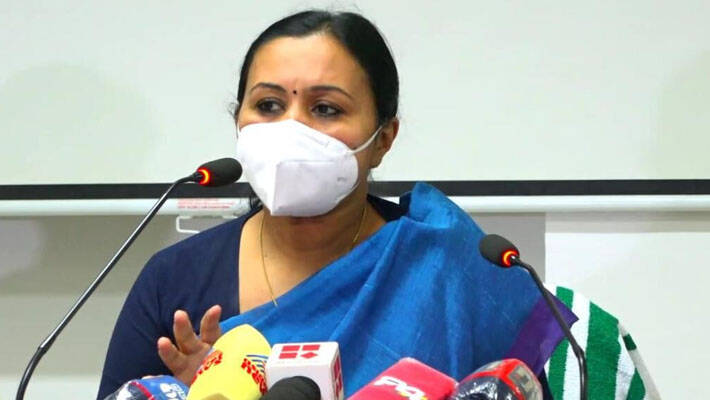 THIRUVANANTHAPURAM: Health Minister Veena George has said that the number of daily Covid cases has crossed half a lakh the number can further increase. Thiruvananthapuram district has the highest number of patients.
The disease is most prevalent in people between the ages of 20 and 30. The number of inpatients and those in need of oxygen, ICU and ventilator assistance has also increased.
57% of ICUs in the state are available. The ventilator facility is now only 14 percent used. She said the treatment would be provided with the co-operation of the private sector.
As the spread of Covid intensifies, control rooms will be opened in all medical colleges. At the same time, she said, the spread of Covid among health workers is a challenge.
It has been decided to temporarily recruit 4917 personnel for Covid defence operations to fill the staff shortage. The minister said crowds should be avoided as much as possible, and theatres and gyms were temporarily closed as part of this.