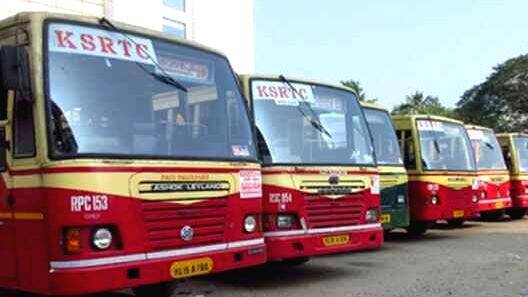 THIRUVANANTHAPURAM: With the hike in KSRTC salaries from next month, the revenue plummeted due to a drop in passengers in the third wave of Covid. The transport department is also waiting for government help to facilitate the distribution of salaries. If Covid intensifies next month, the crisis will get worse in March.
With the help of Sabarimala special services, the collection had jumped to Rs 6.26 crore in early January. As the pilgrimage came to an end and Covid spiked, ticket revenue fell below Rs 4 crore. Revenue is not expected to increase anytime soon as passengers are declining sharply. The collection was just Rs 84 lakh on Sunday when the lockdown was imposed.
Until last month, Rs 84 crore needs to be set aside for salaries. With the salary revision, it will increase to Rs 100 crore. After Covid, salaries are paid with the financial help of the government. The salary has been delayed for the last two months. Many employees are affected by Covid. Everyone is praying that the salary is not further delayed.
The pay revision agreement was approved on January 13 after 25 rounds of talks between management and the transport minister. In the first package of management, the minimum salary was Rs 20,000 and the maximum was Rs 90,000. The discussions continued after the organizations rejected this. The management agreed with the unions' demand for a minimum basic salary of Rs 23,000, similar to that of government employees, but the dispute persisted over some of the added conditions. The new agreement was approved after a mutual compromise.
Collection in the last 5 days
January
20 ---- 3.93 crores
21 ---- 3.67 crores
22 ---- 3.63 crores
23 ---- 0.84 crore
24 ----- 3.68 crores