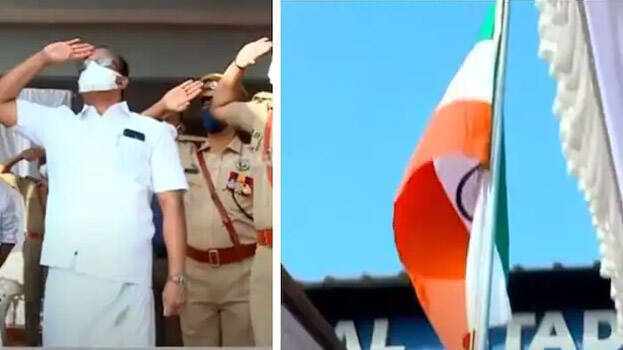 KASARGOD: Minister Ahamed Devarkovil ordered a probe in connection with the incident of unfurling the national flag upside down during Republic Day celebrations. Revenue department and police have started an initial probe.
The minister summoned the district police chief and ADM soon after the incident. The minister unfurled the flag upside down at the function held at the district headquarters.
The minister and other officials saluted after unfurling the flag upside down. The media soon pointed the mistake and after that the flag was lowered and unfurled correctly.
The ADM was in charge of the function's preparations as the collector was not in station. The authorities said a lapse from the side of the official in charge of the preparations is the reason for the mistake.
The revenue department explained that the police have to take the steps to hoist the national flag. However, the police said their only charge was to provide security for the function and other responsibilities should be borne by the revenue department. The minister said that he had ordered an inquiry to find out from whose side the fault happened.