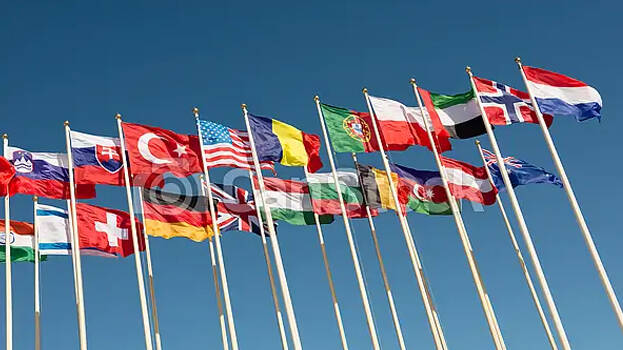 A flag is one of the most important things for any nation in the world. The hoisting of the flag of one's own country in sports and other international arenas is a proud moment for its citizen. Different countries use different colors on their flags. They often refer to the character of the nation or the ideology that the nation represents.
But a particular color is very rarely seen on flags-purple. The reason behind this is strange. In the early days, purple was an expensive colour, due to the fact that it was made from a special kind of snail found only in the Mediterranean. In those days, tens of thousands of snails had to be killed to make one gram of purple. Therefore, until about the beginning of the 19th century, purple was more valuable than gold.
But in 1856 William Henry Perkin, a British university student, found a way to make purple synthetically. It was only after this that purple began to be widely used. Until then, this color was used only by the very rich. This colour was first used on flags after the synthetic production of purple began. We can also see this color in the flags of Dominica and Nicaragua, which were designed after 1900. These are the only two countries in the world to use purple on their flags.