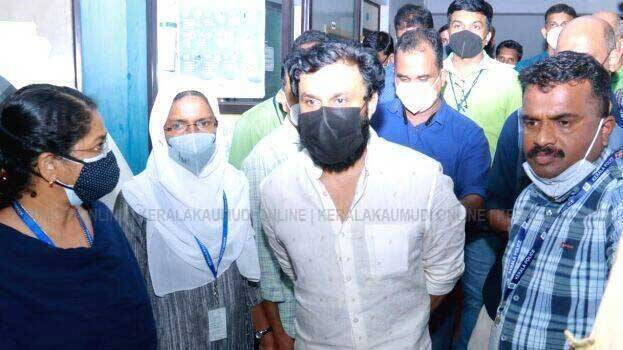 KOCHI: Cyber expert Sai Sankar did not appear for crime branch's interrogation today in the murder conspiracy case involving Dileep. He sought ten days' time citing Covid symptoms.
The investigating team sent a notice to Sai Sankar asking him to appear for the interrogation at the crime branch office in Kalamassary at 10 am this morning after evidences were found destroyed from Dileep's phone.
The crime branch found that main data from the phone were deleted at the lawyer's office in Kochi and at a private hotel. However, Sai Sankar said the evidences were not destroyed and that he only copied some of the personal data from Dileep's phone. He alleged that a move is there to implicate him in the case and that the police were forcing him to testify against Dileep's lawyers.
The crime branch officials had raided Sai Sankar's flat in Kozhikode yesterday. A six-member team raided two flats owned by Sai Sankar and his father-in-law on the 16th floor of the apartment near Karaparambil Homeo Medical College Hospital. The raid which started at 8.15 am lasted for four and a half hours. Sai was not at home that time. It is not clear whether they have obtained any main evidences.