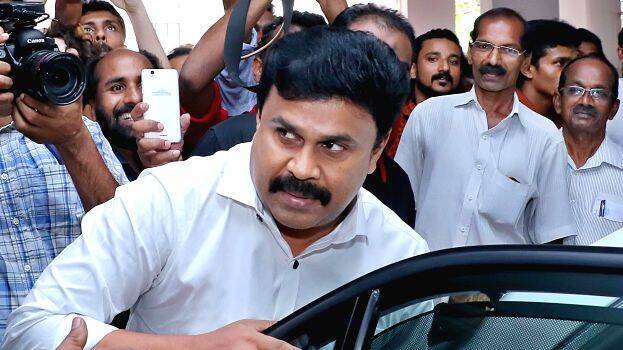 KOCHI: The Crime Branch has initiated efforts to recover data that was deleted from two iPhones of actor Dileep, the main accused in the murder conspiracy case. The data was deleted from the phones with the help of cyber expert Sai Sankar.
The Crime Branch had found that the lawyers of Dileep had sent four phones to a private lab in Mumbai to extract data from them. The investigation team informed the court that two phones were submitted before the High Court after extraction or deletion of data. The investigating team will try to recover the data from these phones.
The Crime Branch has found that Sai Sankar had taken rooms in two luxury hotels in Kochi to clear data from the phones. He booked a room in a hotel from January 29 to 31, 2022. Sai had also gone to the lawyer's office. Wi-Fi from the lawyer's home as well as the hotel was used in these phones. Data such as WhatsApp calls, chats, phone calls and personal information were removed from the phone.
The crime branch team has seized the iMac laptop used by Sai to erase the information on the phone. The phones produced by Dileep in court had been examined in the forensic lab in Thiruvananthapuram. Following this, it was found that important data was erased from the phone. The investigation team is yet to obtain the mirror image test result of the hard disk that copied the information on the phones that were taken to Lab Systems India Pvt Ltd in Mumbai.
Sai Sankar did not appear for interrogation
Sai Sankar did not appear for the crime branch's interrogation on Friday in the murder conspiracy case involving Dileep. He sought ten days citing Covid symptoms.