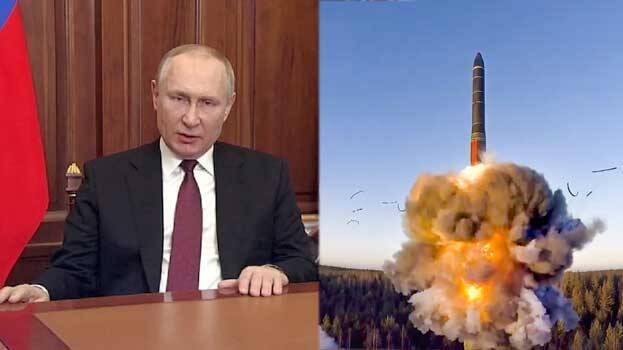 MOSCOW: As a month passes since the beginning of the invasion, Russia has intensified its attacks and Ukraine is continuing its resistance. Both sides have suffered a lot of damage and casualties. Ukraine President Volodymyr Zelenskyy had earlier vowed to abandon the NATO membership efforts if Russia withdraws its troops from his land. Following which, Russia has made a crucial revelation.
Kremlin spokesman Dmitry Peskov has said that Russia would use nuclear weapons in the Ukraine conflict only if it faces an existential threat. "We have a concept of domestic security, and it's public. You can read all the reasons for nuclear arms to be used. So if it is an existential threat for our country, then it can be used in accordance with our concept", Peskov said.
On February 28, four days since the attacks, Russian President Vladimir Putin had put the country's strategic nuclear forces on high alert. The reports had sparked a global alarm as Russia maintains the world's largest stockpile of nuclear warheads and is the world's largest nuclear power. Russia had earlier confirmed the use of Kinzhal hyper-sonic missiles in Ukraine. The newly developed missiles were first tested against Ukraine.