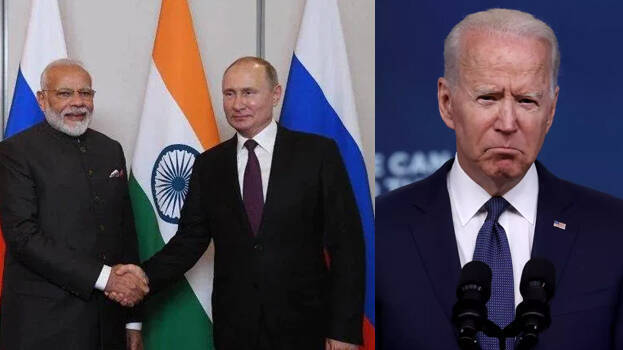 NEW DELHI: The United States (US) has expressed anger towards India's increased oil imports from Russia. A significant increase in Russian oil imports could expose New Delhi to a great risk as the US prepares to step up enforcement of sanctions against Moscow, said a senior US administration official.
American Deputy National Security Advisor Daleep Singh, who is the mastermind behind the US sanctions on Russia, has arrived in Delhi. Russian foreign minister Sergey Lavrov will visit India on Friday. It is noteworthy that the American official's statement came amid these visits.
The US is planning to tighten its sanctions on Russia following the Ukraine invasion. The US apparently has no objection to countries buying oil from Russia. However, they will push for tougher sanctions on Russia to limit other countries' oil purchases to normal.
Following the Ukraine invasion, many countries had temporarily stopped purchasing oil from Russia. At the time, India increased its imports by taking advantage of the discounts. India had bought 13 million barrels since February 24 alone. In 2021, we had purchased 16 million barrels from Russia. This has triggered the US' response.