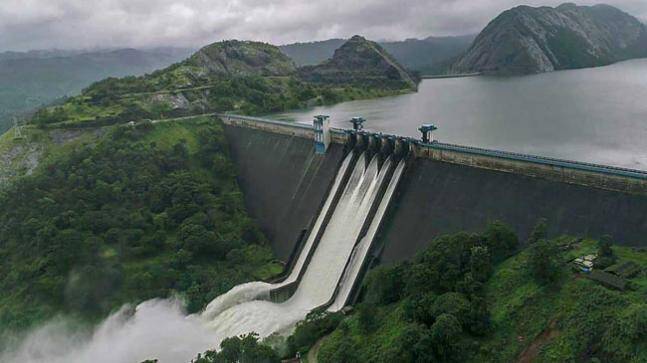 NEW DELHI: The central government has asked the Supreme Court to refer the issues related to the Mullaperiyar Dam to the National Dam Safety Authority. The proposal comes in the wake of a notification by the National Dam Safety Authority under the Dam Safety Act.
Additional Solicitor General (ASG) Aishwarya Bhati, appearing for the Central Water Commission (CWC) and the supervisory committee told the court that the authority would look into the matter, including the safety of the dam. Tamil Nadu expressed support for this position. However, Kerala, which stated that the Centre was not a party to the petitions, demanded that the Centre should take a strong stand on the matter.
Centre's stance
Dam strengthening and approach road repairs are not currently underway. The Dam Safety Authority has issued a notification on February 17, 2022. The temporary authority came into existence last day under the chairmanship of the chairman of the Water Commission. The Authority will function fully by including three more experts.
However, Justice AM Khanwilkar asked why the matter was not reported to the court. The Additional Solicitor General said the Centre has not filed the affidavit since the passage of the Dam Safety Act. The Additional Solicitor General has been directed to submit in writing on April 5 the matters to be taken up in connection with the formation of the Authority and the Mullaperiyar Dam.