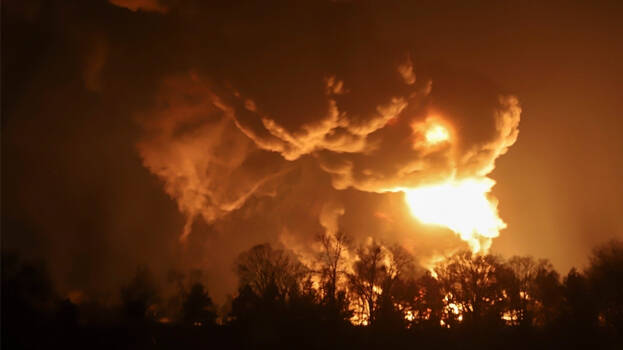 BELGOROD: Ukraine launches airstrikes on Russian bases. Such a move is the first by Ukraine since the start of the Russian invasion. Ukrainian military helicopters attacked a oil depot in the border city of Belgorod.
The depot was damaged in the attack during early morning. Two employees of the depot were injured in the attack. Russia says it several missiles were fired from military helicopters. Helicopters crossed the border by flying low.
Regional Governor Vyacheslav Gladkov said that people were being evacuated from Belgorod after the accident. The Russian oil company Rosneft, which owns the oil depot, has confirmed the blaze, but has not officially commented on whether it was a Ukrainian attack.