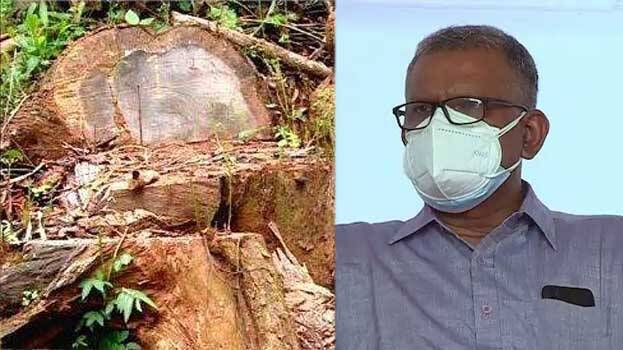 KOCHI: The Central Administrative Tribunal (CAT) has stayed the transfer of four IFS officers, including NT Sajan, deputy conservator of the forest department, who is accused in the Muttil tree felling case. Though the transfer of former Southern Region Chief Forest Conservator (CCF) Sanjay Kumar, and Northern Region Deputy Conservator DK Vinod Kumar has been stayed, the government will not be able to implement Sajan's transfer and promotion. Deputy Conservator R. Keerthi had also been transferred.
The Ernakulam bench comprising CAT judicial member P Madhavan and administrative member KV Eepan stated that the transfer order was prima facie illegal. The bench will reconsider the petitions on April 7. Deputy Conservator Sajan was transferred as Chief Forest Conservator, Southern Region by transferring Sanjay Kumar to the Forest Headquarters as the Working Plan and Research CCF. Vinod Kumar, who had filed an investigation report against NT Sajan in the Muttil case, has been transferred to Kollam as the Deputy Conservator. With this, Vinod Kumar became Sajan's subordinate.
Sanjay Kumar was appointed as the Southern Regional CCF on April 23, 2020. Transfer under the IFS Act requires the recommendation of the Civil Service Board. The officer should be allowed to continue for at least two years unless there are compelling reasons such as promotion or retirement. In his petition, Sanjay Kumar petition alleged that he was transferred in violation of all these and that it was illegal to promote Sajan to two posts and transfer him.
According to Sanjay Kumar, Sajan, who was recommended for suspension in the Muttil case, was transferred to a higher post due to political influence.