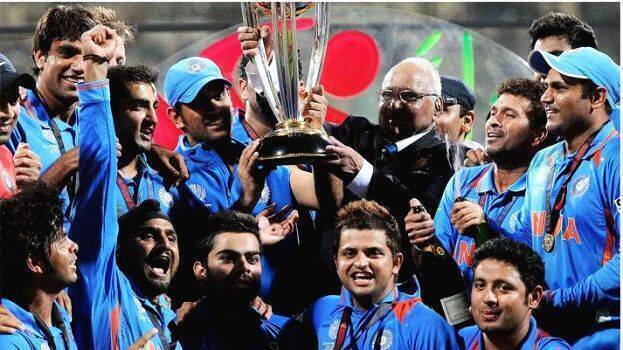 Former cricketer Harbhajan Singh has expressed his displeasure over former India captain Mahendra Singh Dhoni being given the credit for winning the 2011 World Cup. Harbhajan expressed his displeasure during a talk show before the start of the Delhi-Kolkata match in the IPL the other day. Harbhajan was also a member of the Indian team that won the 2011 World Cup.

During the talk show, former India cricketer Mohammad Kaif praised current Kolkata Knight Riders captain Shreyas Iyer for his captaincy skills. Kaif even went on to say that it was Shreyas's captaincy skills that took the Delhi Capitals to the IPL final in 2020. Responding to this, Harbhajan said cricket has always been a collective effort and one person alone cannot claim credit for it. He then brought up the example of Dhoni being given the credit for India's 2011 World Cup triumph.
According to Harbhajan, the credit for the world cup win goes to the entire team and not just Dhoni. "When Australia wins the World Cup, they'll say 'Australia won the World Cup'. When India won the World Cup at that time, everyone said, 'MS Dhoni won the World Cup. Were the remaining 10 players having lassi? What did the other 10 players do? What did Gautam Gambhir do? Cricket is a team game. A team will progress only when 7-8 players play well," Harbhajan said.
In the final of the 2011 World Cup against Sri Lanka, Dhoni was instrumental in helping India to victory with an unbeaten 91. Gautam Gambhir was India's top scorer with 97 runs. However, Dhoni was selected as the Man of the Match in the final.