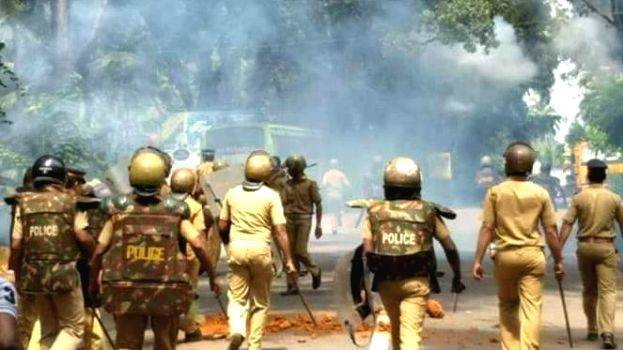 KOCHI: Kerala police have brought in some changes to the manner in which it will lathicharge (baton charge) protestors. The manner of breaking the skull of protestors, which has been followed since British Raj, will change now. Much earlier, the police had started preparations for bringing in some change to this.
The first phase training of the lathicharge has started in Kochi.
There were already criticism against the old rude form of lathicharge. From now on, the police will wield their lathis according the protest method of the protestors.
If the situation goes out of control, the police will only beat on the hands and legs of the protesters. This method will help police when they have to face a big crowd and when the number of the policemen to carry out the operation is less.
Under the instructions of DGP Loknath Behera, Administration DIG K Sethuraman is leading the team that is giving training to the police men. Through this, the police are aiming at police action that suits a reformed society
All police men of the 50,000-strong police force will receive the training according to the new method.
The DGP's order is to give training to all cops within 100 days.