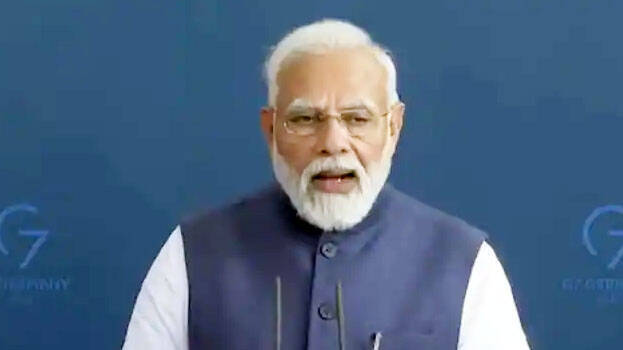 NEW DELHI: Prime Minister Narendra Modi has said that the Russia-Ukraine war was a challenge to global peace. Modi said India was not with the two countries but with peace. The Prime Minister made the statement in a joint statement issued after his meeting with the German Chancellor during his European tour.
"We have been urging for a ceasefire right from the beginning of the war. No one will win this war. All will lose. That is why, we are in favour of peace. The war has impacted every country in the world. However, developing nations would be the most affected," Modi said.
The Prime Minister will attend the India-Nordic Summit in Copenhagen tomorrow. Narendra Modi will meet French President Emmanuel Macron on Wednesday.