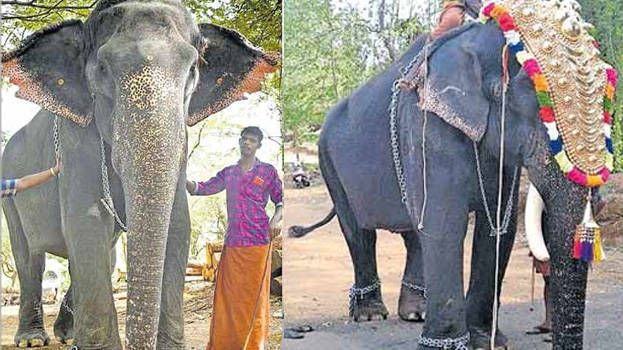 PALAKKAD: Whether it is for bogus voting or for some other fraud, impersonation is prevalent among humans.
But have you heard about parading an elephant in the place of another elephant after applying some make-up on it? But it is a reality now.
It was for Thoothapooram festivity in Palakkad that a female elephant was dressed up as a tusker. The female elephant called Lakkidi Indira was fitted with fibre tusks to make her appear as the tusker called Kollamkodu Kesavan.
In the pooram procession that happened last Tuesday, there was requirement for 15 elephants. But, even after the scheduled time, that number didn't arrive for the procession. Following this, Indira was paraded as Kesavan.
During the procession itself, people started doubting about the elephant after observing its mannerisms.
But this was confirmed when more pictures of the elephant started coming out. Though female elephants are paraded in some temples there is no such practice in Thoothapooram.
However, the Thoothapooram temple committee will soon call an urgent meeting in the wake of this incident.