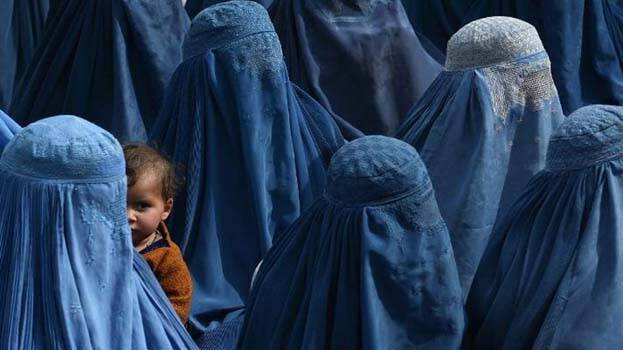 KABUL: Amid the escalating protests at the international level against restrictions on women in Afghanistan, Taliban has come up with new orders in the country. Afghanistan's Taliban has ordered women on Saturday to cover their faces in public causing anger at home and abroad. The order has been made by the group's supreme leader Haibatullah Akhundzada.
The decree stated that if a woman did not cover her face outside home, then her father or closest male relative would be visited and face potential prison or firing from state jobs. They added the ideal face covering was the all-encompassing blue burqa, which became a global symbol of the Taliban's previous hard-line regime from 1996 until 2001.
Most women in Afghanistan wear a headscarf for religious reasons but many in urban areas such as Kabul do not cover their faces. According to reports, this is likely to be the reason behind the current order. Taliban had earlier issued an order denying high school education to girls in the country.