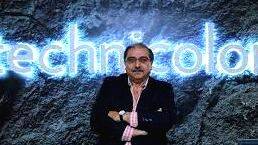 THIRUVANANTHAPURAM: Renowned artist, writer and activist Aabid Surti, and animation industry veteran and Country Head, Technicolor Creative Studios, Biren Ghose will be honoured at the 2022 edition of Animation Masters Summit. Organized by Toonz Media Group, the virtual Summit will be held from May 23 to 27, 2022 over the Zoom platform.
Award-winning painter, cartoonist, author, playwright and environmental activist Aabid Surti, 87, has made significant contributions towards popularising cartoons and graphic novels in Indian languages in a career spanning over six decades. He is the creator of several memorable characters such as Dhabbuji, Inspector Azad, Doctor Chinchu and the much-loved Indrajal comic superhero Bahadur. A prolific author, he bagged the National Award in 1993 for his short story series titled `Teesri Aankh'. Having passed out of one of India's oldest art institutions the JJ School of Art in Mumbai, Mr Surti is also an acclaimed painter known for experimenting and developing innovative and critically acclaimed painting techniques. In the recent years, Mr Surti has made a mark with his trailblazing activism in water conservation through his organization Drop Dead Foundation, which was started as an initiative to provide free plumbing service for residents in suburban Mumbai. Mr Surti personally leads his NGO in fixing an average of around 400 taps a year after visiting close to a thousand homes. For his invaluable contributions to art and society Aabid Surti will be awarded the Legend of Indian Animation Award at Animation Masters Summit 2022.
Industry leader and Country Head, Technicolor Creative Studios, Biren Ghose is a prominent figure in the Indian AVGC (Animation Visual Effects Gaming and Comics) scene. As a thought leader and business head of some of the most prominent entertainment companies, Mr Ghose has made significant contributions in the growth and development of the AVGC ecosystem in India over the years. He also holds several important roles in government and quasi-government agencies, institutions and trade bodies. Mr Ghose will be honoured with the Special Contribution to the Indian Animation Industry Award at the Summit for his overall contributions to the Industry. Both the awards will be presented at the inaugural session of Animation Masters Summit on May 23.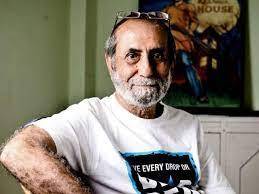 "Animation Masters Summit is Toonz's flagship annual event where we provide a platform for young artists and students to interact with veterans in the field art and entertainment. The AMS awards have been instituted to honour legends in the field of art. Mr Aabid Surti is a true legend in this regard, having made his mark in multiples streams of art from painting to cartoon, to writing. After a scintillating career of more than 60 years, he continues to work tirelessly focusing more on social and environmental issues now. He is an inspiration for not just artists but for everyone. It is a privilege for us to present this year's Legend Award to Mr Surti," said P. Jayakumar, CEO Toonz Media Group.
"Mr Biren Ghose, who is being awarded the Special Contribution Award, has helped build the AVGC ecosystem in India with his visionary leadership. As a mentor and industry spokesperson he also played a significant role in fostering a strong and cohesive animation and VFX community in India," Mr Jayakumar added. The five-day Animation Masters Summit will include sessions by a galaxy of stalwarts from diverse fields of media and entertainment across the world. Google India Country Head and Vice President Sanjay Gupta will deliver the keynote address at the inaugural session.
Master sessions in the following days will be led by renowned artists and creators including Belgian director-producer Paul Demeyer who has worked on shows like Mission Force One, The Rocketeer and the Rugrats series and movie; Emmy Award-winning composer Wendell Hanes who is best known for supervising the music for the NETFLIX sitcom Family Reunion; Ravishankar Venkateswaran, maker of the first ever Sanskrit animation feature Punyakoti; Chief Creative Officer at Ogilvy India Sukesh Nayak; and Arjun Reddy, co-founder and CTO of India's biggest NFT ecosystem GuardianLink. The theme for this edition of the Summit is Creativity for Good. The Summit will also have two panel discussions – one centred around the Summit theme and the other on creating joy for kids through the medium of animation. Delegates can register for the event for free by logging on to www.animationsummit.in
Animation Master Summit
Established in 1999, Animation Master Summit (previously known as "Week with the Masters"), is a not-for-profit event organized by Toonz Media Group that seeks to bring together the most distinguished figures in the field of entertainment. It is the first significant animation industry event to be held in Asia. Each year, Toonz brings in experts and leading professionals working in animation from around the world to showcase their mastery of crafts. AMS also provides a platform for young artists seeking knowledge and inspiration to interact with the masters. Among the masters who have graced the previous editions of AMS are Academy Award and BAFTA nominee Rob Coleman, Academy Award nominee Bill Plympton, Academy Award Nominee and BAFTA winner Shekhar Kapur, Academy Award winner Resul Pookutty, Academy Award Winner Fabienne Rawley, Jean-Marie Olivier, Devdutt Pattanaik, Anjum Rajabali, Sabu Cyril, Ravi K. Chandran, Shantanu Moitra, etc. www.animationsummit.in
Toonz Media Group
Toonz is a 360-degree media powerhouse with over two decades of unparalleled experience and one of Asia's most active animation production studios (over 10,000 minutes of 2D and CGI kids and family content per year). Having worked with the world's leading entertainment studios, channels, and networks including Marvel, Nickelodeon, Turner, Disney, Netflix, Dreamworks, Lionsgate, 20th Century Fox, Paramount, Sony, Universal, BBC, Amazon, Google, Hulu, HBO, CMG and Exodus Film Group, Toonz has to its credit several animation and live-action series, as well as feature films. Toonz has produced some of the most highly-rated international shows such as Wolverine and The X-men with Marvel, Speedracer Next Generation with Lionsgate, Mostly Ghostly with Universal, Playmobil with Sony, Dragonlance with Paramount Pictures, Freefonix with BBC, Gummybear and Friends, and Fruit Ninja with Google and many more. Currently under production at Toonz is Paddypaws in partnership with celebrated creator Keith Chapman, JG and the BC Kids with renowned American actress Janet Hubert, Sunnyside Billy conceptualized by the legendary Olivier Jean-Marie and Pierre the Pigeon Hawk featuring a star voice-cast of Whoopi Goldberg, Will.i.am, Jennifer Hudson and Snoop Dogg. Toonz has also ventured into the NFT space by launching a first-of-its-kind NFT design lab – Toonz NFTLabs – in association with blockchain R&D company. .