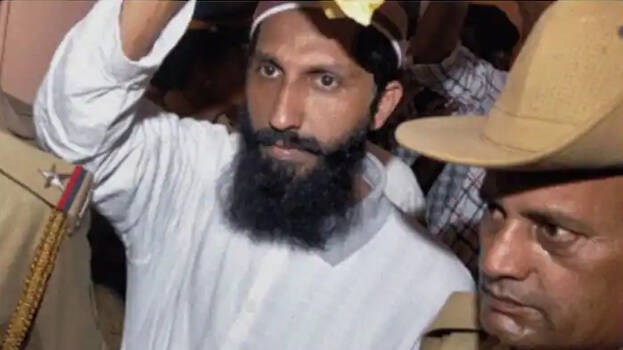 KOCHI: The court asked why no notice was given as per law in the Kashmir recruitment case. The court upheld the sentences of the ten accused in the case. The court acquitted three persons including the second accused. The sentence of the other accused has been made to life imprisonment. The order was granted on appeal by the NIA.
The high court ruled in favour of the convicted accused in the Kashmir terror recruitment case including Thadiyantavide Nazeer and the NIA. A division bench of Justices Vinod Chandran and C Jayachandran pronounced the verdict. Thirteen accused including Thadiyantavide Nazeer, Sarfaraz Nawaz and Sabir P Buhari filed the plea challenging the NIA court's sentence. The NIA's plea questioned the trial court's dismissal of some of the charges against the accused.
The case is that youths were recruited into the Lashkar-e-Taiba terrorist organization in 2008 under the leadership of Nazeer and others. In the case of 24 accused, four were killed in clashes with troops at the border. Two are still at large. The trial court acquitted five of the 18 accused. In 2013, the NIA trial court in Kochi sentenced the main accused Abdul Jabbar to four life terms and imposed a fine of Rs 2 lakh.