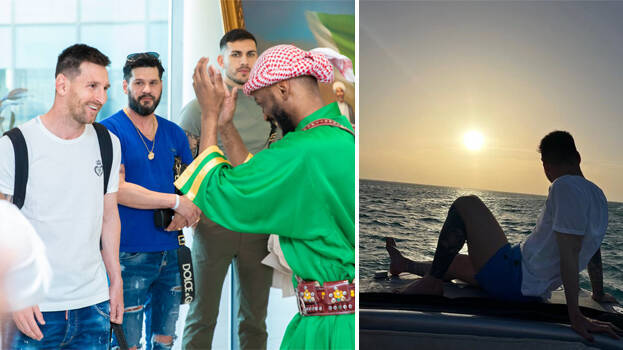 JEDDAH: Football legend Lionel Messi has arrived in Jeddah after being unveiled as Saudi Arabia's tourism ambassador. Messi arrived in Jeddah on Monday and was given a warm welcome by the Saudi government. Saudi Tourism Minister Ahmed Al-Khateeb received Messi.
"Messi and his friends arrived in Jeddah to attend the Jeddah season celebrations and Red Sea tourism and exploration projects. This is not Messi's first visit, nor will it be his last," Ahmed Al-Khateeb said at the reception.
Earlier this year, the Saudi government contacted Messi to become Saudi Arabia's tourism ambassador. However, after the news broke, the families of the Saudi prisoners wrote a letter asking the footballer not to accept the offer.