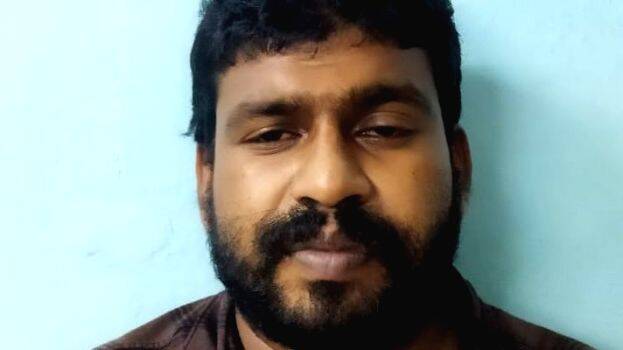 THIRUVANANTHAPURAM: In another incident of online financial fraud, a shop owner himself handed over accused to the police. The arrested Mukhtar (32), of Kavungalkandi House in Padinjattakam in Malappuram, for taking away Rs 18 lakh worth of iron from a shop in Anayara, after showing two fake screen shots of him making an online payment. It is learned that the rod was taken away to be returned to another company where he had committed similar scams.
At around 4 pm on May 6, the person introduced himself as a contractor at Ani Purushothaman's Mass Traders at Anayara Lords Junction and arrived with a lorry to buy iron bars. More than 21 tons of iron was purchased.
A screen shot shows two payments of Rs 18,02,000 to Ani's shop account through ICICI Bank for the price of the bars. Mukhtar told Ani that his friend had given the money to the account and that he was sending the screen shot.
The shopkeeper did not suspect Mukhtar as he did not feel anything unusual in his behavior. He said more bars are needed and would come the next day. He told Ani that the money was delayed due to the large amount and went with the load. The next day he called Ani and informed her that the transaction had failed and that he would give a cheque instead. He went to the shop and handed over a cheque of Rs 20 lakh.
But when the cheque returned, Ani suspected that it was a scam. Ani then lodged a complaint with the police and the accused was called and handed over to the police. Mukhtar told the police that the barswere stolen to give back to another company which had committed fraud earlier. That too is under investigation. Shankhummukham Assistant Commissioner Prithviraj, Peta ISHO Riyaz Raja, SIs Ratheesh and Sunil and CPOs Ranjith, Vipin, Anil and Shine remanded the arrested accused.