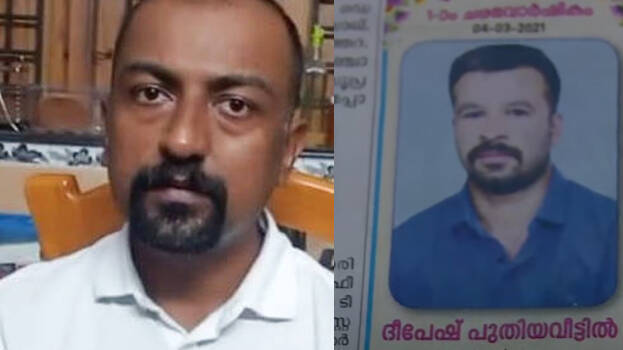 MALAPPURAM: Another allegation has been raised against Shaibin, the main accused in the murder case of a traditional healer. The family of Deepesh, a native of Sultan Bathery, has alleged mystery over his death. Shaibin had a grudge against Deepesh, said his relatives.
Eight years ago, Deepesh and team had defeated a team, sponsored by Shaibin, in a tug-of-war tournament in Bathery. In revenge, Shaibin had abducted Deepesh using a quotation gang, thrashed and abandoned him. Even though a complaint was lodged with the police, Shaibin settled the case using his political connections, said Deepesh's relatives.
Deepesh was found dead in a pond near a farmland in Karnataka's Kutta village in 2020. The Karnataka police did not give us his post mortem report, said Deepesh's mother.
Meantime, the police will collect evidence with accused Noushad, in connection with the murder of traditional healer Shaba Sharif. Earlier, a detailed investigation was conducted in Shaibin's house. The healer was kept detained for about a year, in a secret room in the first floor of Shaibin's house. After the murder, Sharif's body was cut into pieces and thrown into a river. Later, the room was cleaned and even the tiles were removed to destroy evidence. However, the police have found blood stain on a pipe in the room. A DNA test will be conducted to confirm whether it is Shaba's blood or not, said the police.
The police have received inputs suggesting that the weapons used to cut Shaba's body were bought from some stores in Nilambur. Five more accused in the case are yet to be caught, said an investigation officer.