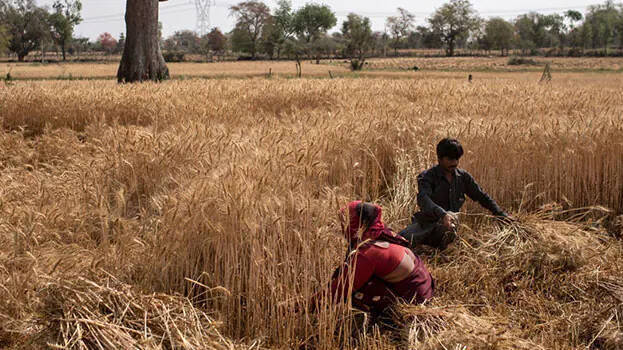 NEW DELHI: The central government has temporarily banned wheat exports from the country. The move comes as part of efforts to control price hikes in the domestic market. However, the agreements that were signed earlier will be allowed, stated an order issued by the central government, last day.
The decision was made in the backdrop of the rising price of wheat in North India. In case of food shortage in other countries, exports will be allowed with the union government's permission at the request of the respective governments in those countries.
Exports have been temporarily banned for the sake of the country's overall food security and to support the needs of other vulnerable countries, stated the government order. India is world's second biggest wheat producer.
There has been price surge of 40 percent for wheat in the international market due to the Russia-Ukraine war. As a result, wheat exports from India also went up. With an increase in demand, the price of wheat at the local level also escalated.