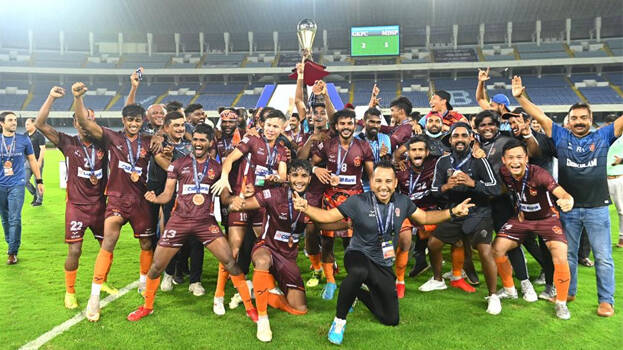 KOLKATA: Gokulam Kerala FC retained the I-League title by defeating Mohammedan Sporting Club by two goals to one. This is the first time in the history of the league that a club retains the title. Gokulam needed just one draw against the Mohammedan to retain the title in the final match of the league today. However, Gokulam Kerala maintained their dominance by defeating Kolkata Club by two goals to one.
Gokulam took the lead in the 49th minute of the second half after a goalless first half. The goal belonged to Rishad. However, in the 57th minute, the Mohammedan equalized through Azharuddin Mallik and tried to return to the game. However, in the 61st minute, Gokulam regained the lead through Emil Benny. With Emil's goal, Gokulam's subsequent advances almost secured the I-League title. Although Muhammedan tried to score a goal, their attempts became futile.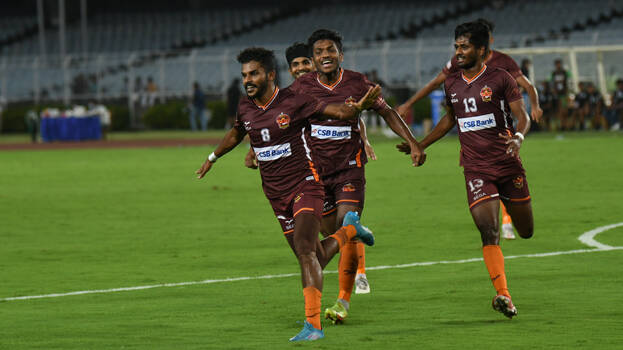 Gokulam Kerala, which has played 18 matches this season, has lost just one. Gokulam played without captain Sharif Mohammad as he received a red card in the last match. Defensive player Amino Bouba led the team in the final.