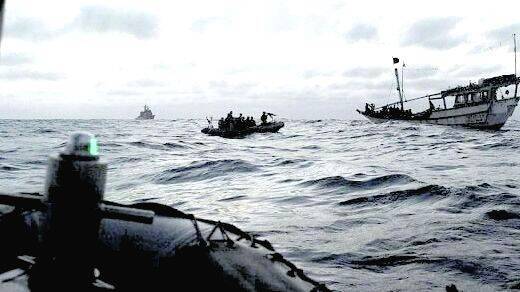 KOCHI: The coastal police have launched an investigation into a 10-member gang, including Arul Raju, a native of Kulachal, who hijacked a boat worth Rs 1 crore from the sea by threatening fishermen with deadly weapons.
The incident took place on the 12th of this month, seven nautical miles off the coast of Kochi. The case was registered by the police on a complaint lodged by the fishermen who were released from Kulachal. Pallathamkulangara native Jayan's boat 'U & Co' was hijacked. The reason is the financial dispute with srank. The boat was found in Thengapattanam in Kulachal.
The boat with 11 people went for deep sea fishing at night from Murikumpadam on May 11. While the workers were sleeping anchored at night, the group reached the boat, threatened them and took control. They were taken to the Kulachal area. Six Kulachal natives, four North Indian nationals and one Malayalee were on board the boat. The information came to the notice of the outside world after they were abandoned in Kulachal.
It is said that Arul Raj had given Rs 30 lakh to srank Susan for the construction of the boat. Arul Raj is said to have entered into an agreement to sell the fish and collect his share but the boat owner says that the deal with him has been settled.
Police is looking for the fishermen who took the 10-member out into sea. The boat was found with the help of Kulachal police and the Coast Guard. It will be brought to Kochi.