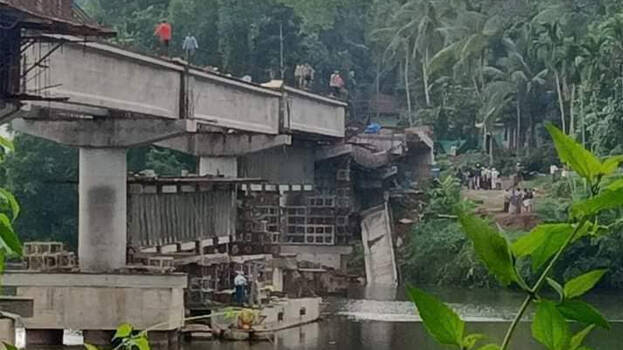 KOZHIKODE: The vigilance department of the public works department will inspect the Koolimadu bridge today. A team led by deputy chief engineer M Ansar will inspect the bridge. The main aim is to find the cause of the collapse of the beams.
It will be inspected whether there are any flaws in the construction of the bridge. Further action will be taken on the basis of the vigilance report. Uralungal Labour Society, the contractors explained that the machine used to fix the beam developed a snag while working.
The concrete beams of the bridge constructing connecting Kozhikode and Malappuram across Chaliyar collapsed Monday morning at 9 am. The construction of the bridge at a cost of Rs 25 crore started in 2019.