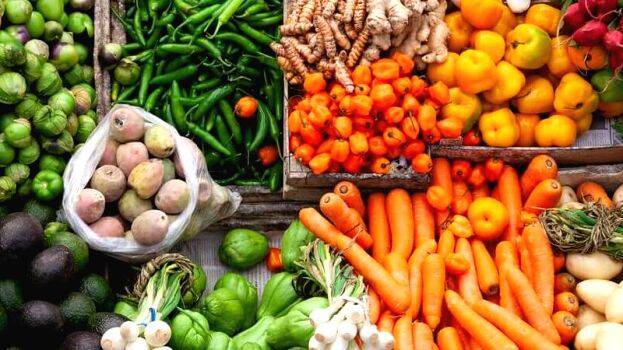 THIRUVANANTHAPURAM: Even as people are suffering due to the hike in prices of cooking gas and fares, the prices of all essentials, including rice, have also gone up.
While the prices of rice varieties that are in great demand have gone up by Rs 8 to Rs 12 in two months, prices of some vegetables have more than doubled. The supply of wheat in ration shops also came to a standstill after the Centre reduced the quota of wheat. The price of one kilogram of Matta rice was Rs 38 two months ago. Now, its price has reached Rs 48 in Ernakulam and Kottayam. In Idukki, one kg matta rice costs Rs 50. The average price of one kg tomato yesterday was Rs 37 a month ago. This has risen to Rs 81 now. In some shops in Thiruvananthapuram, it has gone up to Rs 100. The prices of one kg beans and drumstick have crossed Rs 100. The prices of Jaya rice and white rice from Andhra have risen to Rs 39 and Rs 38 respectively.
Prices of chillies, shallots, turmeric and pulses are not going down. Traders attributed the rise in prices of rice and pulses to crop failures in Andhra Pradesh and northern India due to severe summers.
Rains in Tamil Nadu and Karnataka and higher freight rates due to higher fuel prices have pushed up vegetable prices. The only relief is that the price of onion has gone below Rs 20.
Hike in prices over a week
Item, price a week ago, current price
(Wholesale - Thiruvananthapuram)
Beans --- 70 ---- 100
Cucumber ---- 22 ----- 31
Snake gourd-------- 25 ------- 50
Brinjal---- 30 ------ 60
Beans --- 70 ---- 100
Cucumber ---- 22 ----- 31
Snake gourd-------- 25 ------- 50
Brinjal---- 30 ------ 60
Carrots ------- 32 -------- 60
Ladies finger---- 22 -------- 39
Bitter gourd----- 35 --------- 70
Long beans --- 38 ------ 88