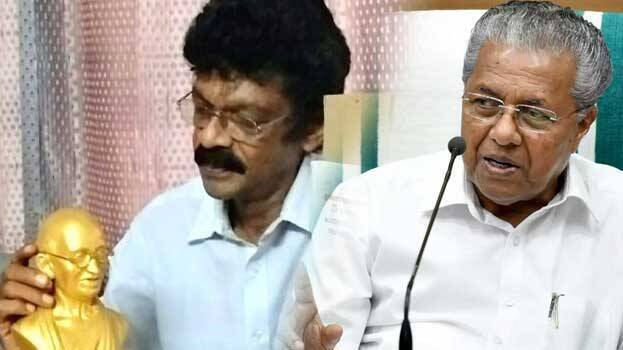 MAVELIKKARA: At the invitation of the Indian Association of Minnesota in the United States under the auspices of the Peace Foundation of India, a statue of Mahatma Gandhi and soil from Sabarmati will be erected on June 1 at the Minnehaha Association headquarters. A two-and-half feet high half body statue of Mahatma Gandhi built on fibre will be erected. Minnesota is the state where the Kerala chief minister arrives for treatment.
In addition, one-metre feet high statues will also be erected at the Indian associations in Chicago, Texas and Los Angeles, said foundation president Dr Biju Joseph. This is Biju Joseph's second visit to the US with a statue of Gandhi. He had earlier set up a statue in New York in 2018.
In addition, more than 2437 large and small statues of Gandhi and Sabarmati soil have been erected in 14 districts of Kerala, along with Lakshadweep, Tamil Nadu, Saudi Arabia and Israel. The Gandhi statue, which was taken to the US, was inaugurated by Peace Foundation general secretary K P Vidyadharan.