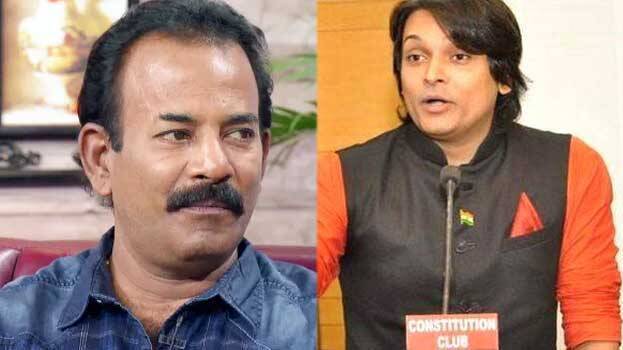 Mammootty-Parvathy Thiruvothu starrer 'Puzhu' is indirectly presenting anti-Brahmanism, alleged Rahul Easwar. The Scheduled Caste and Scheduled Tribe Atrocities (Prevention) Act is being misused in the film, he said. The critically acclaimed movie, based on the theme of racism and honour-killing, was released on May 12.
"All the actors have done well in the film. However, the film is presenting the whole of Brahmin community as bad. There are extremists in every community. Godse was one such extremist. However, 99 percent of Brahmins do not support him. Can anyone be blamed if they doubt that Puzhu is hiding anti-Brahmanism?', Rahul asked.
'There is a scene in Puzhu, where a character says that he would file a case under the SC-ST Act. That means, one can even file a fake case if they want. The character beats a marriage officer when he talks about his and Parvathy's character's beauty and then takes pride in filing a false case. This is an abuse of the SC-ST Act. Mammootty has acted well in the movie. But, it is not right to generalize and insult all Hindus and Brahmins", Rahul said.
Meantime, director Rahul Easwar has expressed his views against the movie in a comment below a Facebook post by right-wing political observer Sreejith Panicker. The director commented sarcastically in a note that starts with the introduction that he wants to make a film called Ochhu (snail). Major Ravi said that he completely agreed with the post and said that he was at a seminar on Sanskrit Bharati in Mumbai and therefore did not see any worm. Major Ravi addressed a national seminar at the Kalina Campus in Mumbai University.