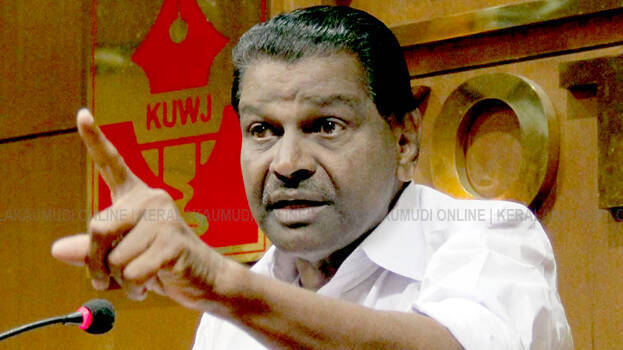 KOCHI: Thiruvanchoor Radhakrishnan MLA has slammed the government over the election campaign in Thrikkakkara. He alleged that the LDF ministers are seeking votes caste-wise in Thrikkakkara. "LDF ministers can enter into any house seeking votes. However, in a roadside where a section of people lives, a minister arrives and goes to ten houses seeking votes. He won't visit the houses on the other side. Another person will be assigned to meet with those sections of people," Thiruvanchoor said.
The government is trying to officially divide Kerala caste-wise. The people of Kerala will never accept this action of the ministers, he said. These ministers are an insult for Kerala. The people of Thrikkakkara will respond to this, he added.
The LDF had presented a huge group of state leaders for poll campaigns in Thrikkakkara, last day. Ministers and leaders were present for family meetings and house visits as well.
Ministers including K Radhakrishnan, Mohammed Riyaz, Veena George, K Rajan, V Sivankutty, V N Vasavan, K N Balagopal, Roshy Augustine, Ahamed Devarkovil, Saji Cherian and former ministers such as Ramachandran Kadannappalli, K T Jaleel, A K Balan, Thomas Isaac and John Brittas MP, took part in the campaigns full-time.