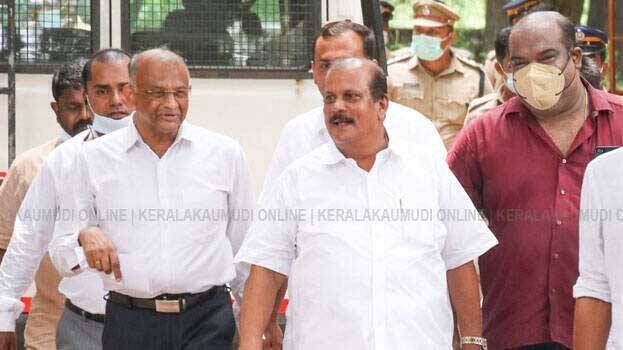 KOTTAYAM: P C George, who is absconding following the rejection of his bail plea in the hate speech case, is in Thiruvananthapuram, said his son Shaun George, in response to the news that his father was absconding. He will not just stand there to be arrested, he said.
"P C George is in Thiruvananthapuram. Should he just stand there to get arrested by Pinarayi's police? We are moving forward legally. If the police commissioner, who earlier said that there won't be an arrest, changed his decision within two hours, then the decision was not taken by the police. Rather, it was by Pinarayi Vijayan. We are not interested in accepting that decision. P C George's phone has been switched off for a week. Everyone around the world knows his number. If the phone is turned on, then there will only be obscene remarks. I have another number to contact him", said Shaun George.
Meantime, the police have intensified their search to arrest P C George, who went into hiding, after his anticipatory bail plea in a hate speech case was rejected. Even though the police launched searches at various places, including his house in Erattupetta, he could not be found. The police began attempts to arrest him after the rejection of his anticipatory bail plea in the hate speech case in Vennala, Ernakulam.
P C George is likely to approach the high court against the Ernakulam district sessions court's order rejecting his anticipatory bail plea. He had alleged that the charges against him are false and that the government is moving against him with clear political motives. The Palarivattom police had registered a case against George on May 10, following a complaint that he made similar remarks in Vennala after his hate speech in Thiruvananthapuram.